all about...Loyalty for Hospitality

is a holistic program ideal for all businesses that offer hospitality services to their guests. Our approach is based on surprising the guests by constantly anticipating and exceeding their expectations while, at the same time, increasing the hotel's revenues.
is a consulting and training program designed in a modular basis, covering all aspects of the hospitality industry, which enhances the guests' experiences with the aim of building their loyalty.
all about...Loyalty for hospitality is based on six independent services:
Assessment Services help us understand the business in depth in order to have a common view about the 'as is scenario' and the 'to be scenario'.
People / Brand standards and values / Procedures / Policies / Facilities / Competences / Challenges

Assessment Services will evaluate and examine the following:
Α. Evaluation Assessment
We will commonly determine the current "value" of the hotel, or business, and shall use this measurement as a base against which all improvements will be compared.
Market and Marketing appraisal - Identify the market segmentation, objectives and effectiveness of delivery

Experience and delivery equatiCon - Review of the promises made to our guest and our mission statement compared to the actual experience

Organizational assessment - Review of the organizational chart and its effectiveness

Info structural and structural challenges - Site inspection in operation and of guest experiences

Guests and associates Experience - Questionnaire and social media feedback regarding the Guest experiences

Associates engagement – Ownership, promotion, and knowledge survey within the hotel by the associates

Brand standards review - Mystery guest audit of the actual implemented standards and comparison to competitors' standards

Pricing - Competition check combined with market focus and cost analysis efficiency

Stock/turnover - Review of purchasing and stock levels towards needs and actual consumption

Cost analysis - Food and Beverage cost check compared to sales

Β. Facilities and Services Development
By on-site research and by systematic collection of data we can observe and monitor the functionality, profitability and overall experience of guests and associates in a hotel.
Guests and associates experience feedback - Implementation of quarterly surveys for guests and associates

Associates engagement and ownership - Product knowledge and proactive promotion within the hotel, role playing and cross trainings

Brand standards review - Implementation of new Hotel regulations and Brand standards

Review and Implementation of Standards of Operation Procedures - Implementation of new Brand Standards of Service and targets

Implementation of novelty services - Assessment and introduction of new products/services

Associates turnover and efficiency - Keeping the trained employees in maximizes profit

Review of internal communication - Effectiveness in inter-departmental communication
Revenue Management provides property audits and assessment of:

The local market
The hotel's revenue management reports
The understanding of its positioning in the Market Place
Hotel current Pricing Strategy
These audits include on-site assessments of:
Hotels' Positioning – Where your Hotel stands among competitors
Revenue Management indicators – What is your ADR, RevPAR, etc

Market Conditions - Are there any social, political factors affecting the market

Business Mix – What is the most productive market

Market Segments – Where do your Guests book from

Competitors – Who your competitors are

Alignment to the local demand – Does the demand for your hotel reflect the demand in your area

Available tools – Do you have the necessary tools that will help you make the most profitable pricing decisions
To build your online reputation in order to get the best amount of exposure & strengthen your online presence to help your business increase sales.

It includes the necessary tools and services to offer the traveller a professional and easy online experience followed by a welcoming and memorable on-site experience.
Our services include:
Online presence & Branding Assessment
Digital Strategy Design
Brand & Content Management
Social Media Management
Online Reputation & OTAs Management
Online Marketing Campaigns (PPC - Strategic & Tactical)
Email & SMS Marketing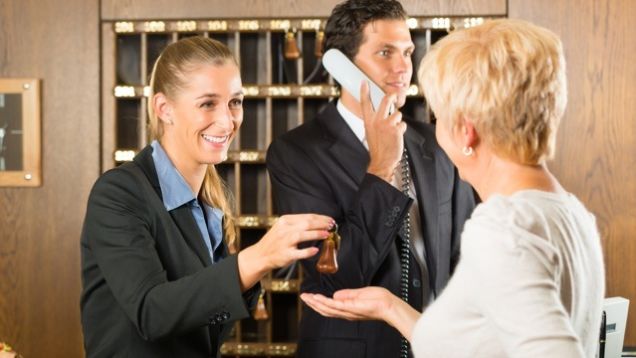 Training Services constitute a unique toolkit which provides us with the ability to further the knowledge, improve the skills, and, ultimately, to alter the behavior of the people in the organization.
These audits include on-site assessments of:
Front of House
Sales and Marketing

Food and Beverage (Service and Culinary),room service

Conference and Banqueting (Service and Culinary)

Reception (Concierge, Front Office Desk, Grooms, Porters, Parking, Call Center)

Housekeeping (maids-porters)

Security
Back of House
Housekeeping (Laundry, Public areas)

Purchasing

Logistics staff (Deliveries and Storage)

Human Resources Dept

Reservations (Rooms and Related)

Financial control and audit
Fundamental training
Welcome pack - Induction to Brand Standards and values. General information about the hotel or the company and its culture as well as Brand Standards and values.

Job descriptions - Accurate job descriptions per department and per position.

Brand Standards of Operations procedure per department and role - As per Brand standards of Service and operational procedures.

Check lists per department and role - Detailed lists of duties and obligations within the department.

Principles of service and interface with customer - Step by step interactions with guest hotels.

Up selling - Maximize revenues by proactive and reactive sales techniques.

Work as a team - introduction to team work mentality.

Basic health and safety regulations - As per the guidelines established and regulated.

Basic complain handling (basic Recovery) - How to deal with complaints.

Product knowledge (for service advanced posts like F&B) - Training including menu knowledge and wine knowledge.

Safe – Clean environment in the workplace (Correct use of cleaning materials). Food hygiene for food handlers.

Superior Training
Effective leadership - How to manage your team as a leader.

Study of departmental scorecards - Review and engagement of scorecards with the associates, giving feedback on the established procedures.

Train the trainer in basic service - Departmental ambassadors of Service.

Behavior change skills - Module of behavior analysis.

Performance and development reviews and meetings - As stated in fortnight meetings.

Team bonding activities - i.e. football team association in a corporate championship.

Up selling 2 – Advanced promotion of hotel products.

Work as a team 2 - Advanced team bonding interactions and role playing.

Health and safety regulations as per HACCP - As stated.

Complain handling (advanced Recovery) - How to turn a complaint into a recognition and up selling point.
Guest Loyalty Management focuses on maintaining and increasing loyal guests who trust the company's products and services. The Guest Loyalty Management program will consist of training and coaching services as following:
Training Program
The training program will begin with the hotel's leading team and will continue with the program Ambassadors and the rest of the hotel staff. Using the expectations management, the experiences management, and, finally, the memories management, we will create a competitive advantage, positively influencing our guests' future behavior.
Coaching Program
The Coaching program will evaluate and then provide ideas and proposals for improving guest experiences at all interactions of your Brand with them. Using the toolkit of all about…Loyalty we will provide your team of Ambassadors with the appropriate means in order for them to transform any policy and procedure that may negatively affect a guest experience, embedding instead an emotional touch with them.