Optimal Performance Coaching
Why Coaching?
Coaching is a thought-provoking, collaborative, systematic process in which the coach facilitates the enhancement of work performance, self-directed learning and personal and professional growth of the coachee. Through Coaching process you:
Gain Self-knowledge and Self-awareness
Increase your Self-esteem and Self-confidence
Gain greater awareness regarding your real needs and desires
Get rid of old limiting beliefs that block your progress
Broaden your horizons and discover a multitude of options
Set goals based on your true values and deepest desires and needs
Enhance your motivation in order to become more active and achieve personal and professional goals through a specific strategic plan
Maintain commitment to your goals and review your progress systematically
1. Business Coaching
What we offer
Optimal provides Business coaching services for small and medium enterprises. The coaching relation can be established with the owner, the managers or employees of any level.
Benefits
Enhance employee's performance
Identify and clarify business goals and objectives
Learn how to focus on the big picture while paying attention to the small details
Give and receive feedback about strengths, weaknesses, progress, and obstacles
Gain business knowledge and enhance your business skills
2. Executive Coaching
What we offer
Optimal provides Executive Coaching services for C-suite Managers and decision-making stakeholders of the corporate environment. Executive Coaching involves the Sponsor (Business Entity), the Coach and the Coachee and is based on a mutual agreement regarding objectives and goals.
Benefits
Maintain and improve professional & leadership skills
Recognize and self-manage emotions, strengthening your Emotional Intelligence skills
Become an effective Team Manager and develop Strategic Thinking
Improve productivity of services
Reinforce employee experience
Handle change, disruption and deal with challenges
Learn how to be proactive and to take Initiative
Become receptive to new ideas and generate alternative ways to view and define problems
Motivate employees and ensure engagement
Prepare future leaders
Gain Work-life balance

3. Team Coaching
What we offer
Optimal provides Team Coaching which focuses on enhancing a Team's performance, strengthening its capacities and unravelling its full potential.
Benefits
Clarify its common purpose
Adopt behaviors that will improve its effectiveness
Gain clarity regarding roles, goals and objectives
Acquire effective communication skills
Embrace diversity and inclusion
Learn how to manage conflict
Become innovative and agile
Learn how to work in a collaborative environment
Claim ownership and become responsible and committed to tasks
Our approach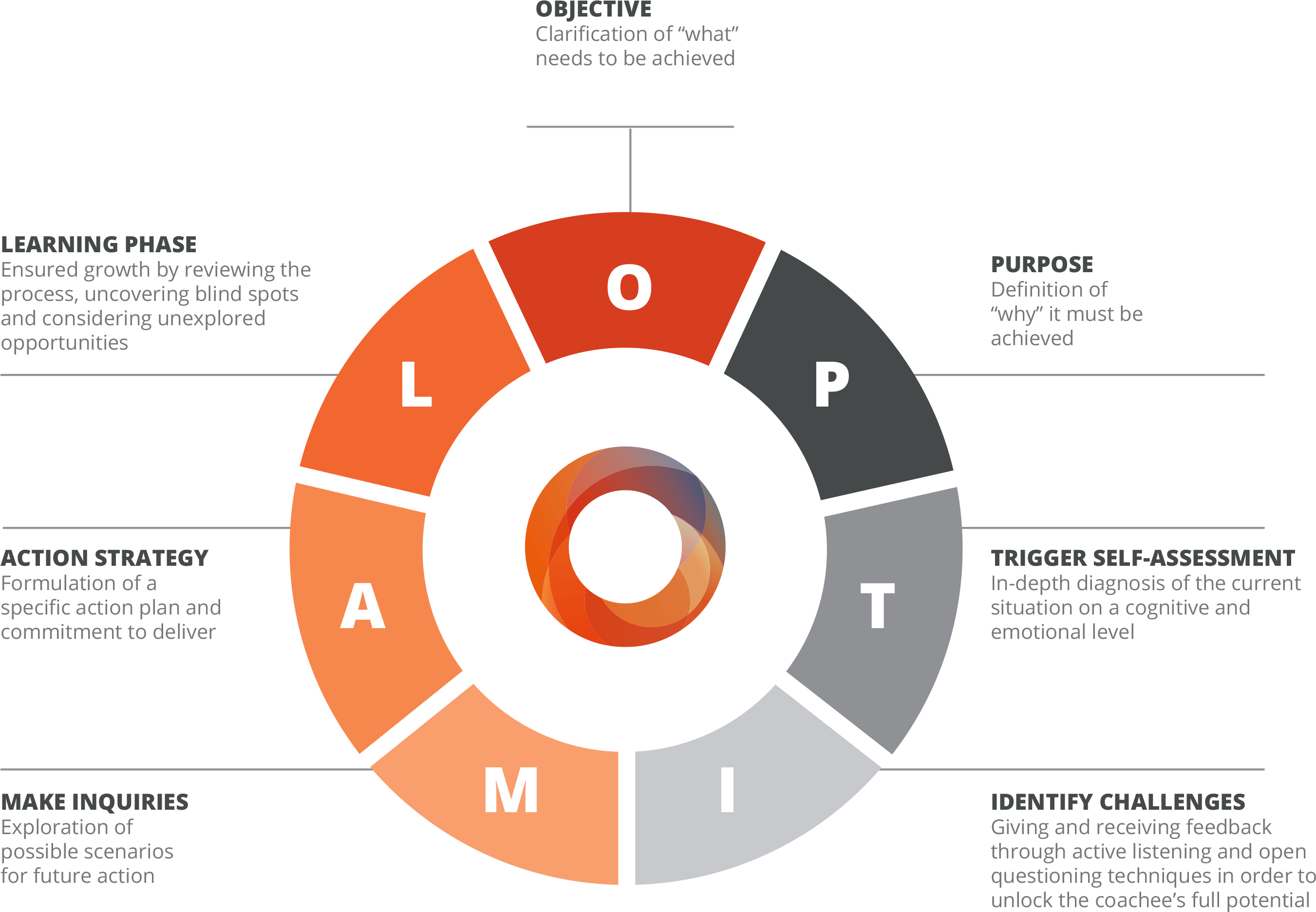 Τo download our brochure please click here
"Coaching doesn't take time,
it makes time."
Tony Mayo