Coaching & Training
Executive / Corporate Coaching
As leaders and managers we need to expand our ability to motivate, influence, and develop individuals and groups. Effective leadership begins with a deep personal understanding which allows us to grow both as individuals and as leaders. We coach in self-direction, self-supporting change through awareness, looking into the unique strengths of each person and build on what one does well.
A personalised plan is designed to enhance performance at the workplace, augment skills in working with others, and maximize the potential and performance of organizations and teams.
Team Coaching
The team creates opportunities for growth and change, and, as the team's successes and strengths increase, so does the individual member. Releasing the energy of the team generates greater business results and improves relationships. We look into issues of conflict, change, and cross-team culture.
A personalized plan is designed for teams that create opportunities for growth and change.
Training
We design and implement bespoke training to meet the needs of your organisation. Training is tailored to specific topics and times and can be run as modular, over a longer period of time.

We offer bespoke training solutions based on experiential learning in order to meet specific organization development needs and integration of the new learning into corporate culture. We can also build in follow-up programs, facilitate discussions and exchange of ideas which are relevant to your company's specific issues.
Some of the topics we work with:
Conflict Management
Leading & Managing Change
Leadership & Women
Presentation skills
Negotiation skills
DS Management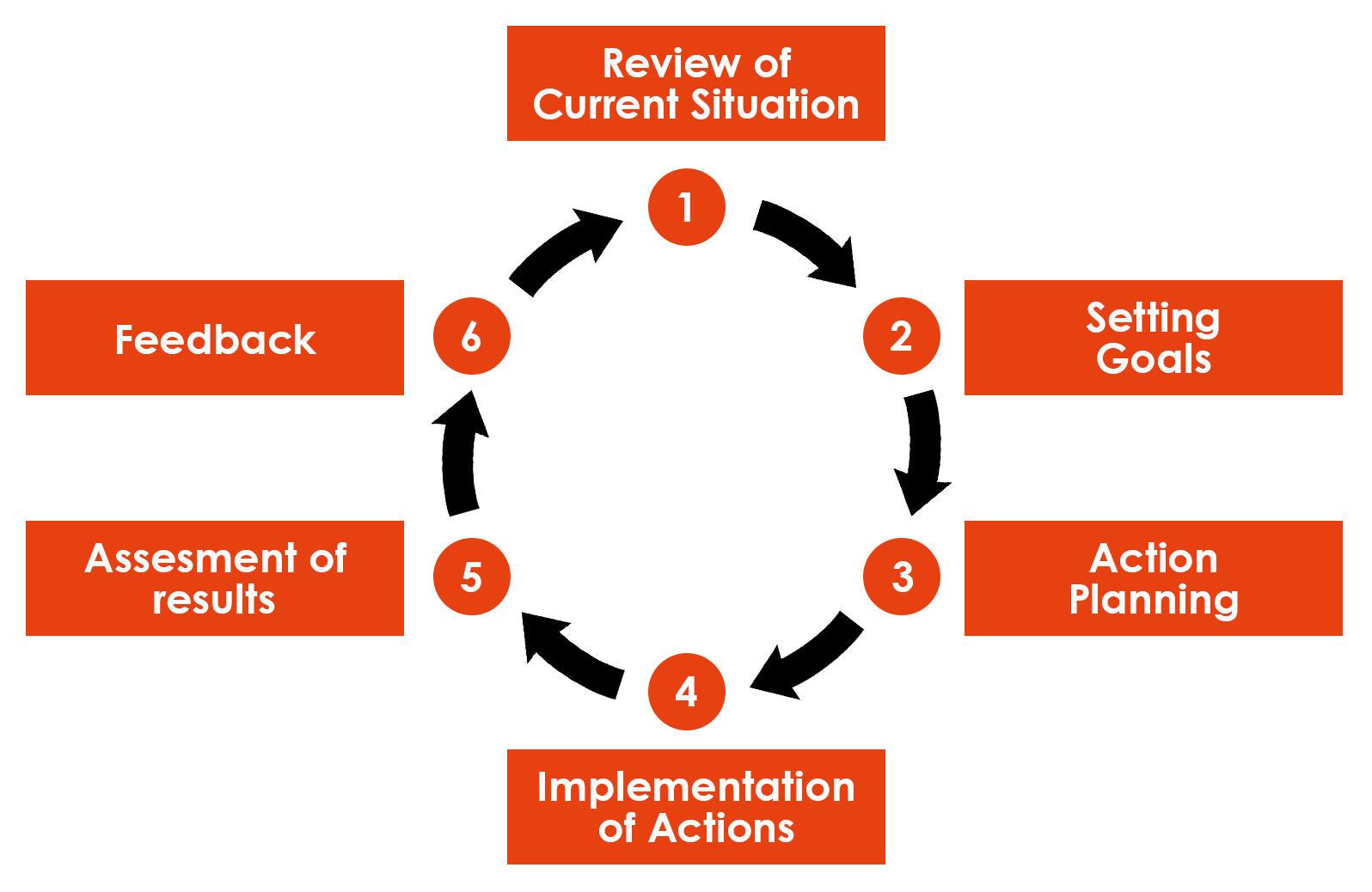 DS Management is a comprehensive consulting and training program evolving around actions that can be taken by companies, groups and professionals involved in sales and distribution for medium to small sale points.
It is suitable for: Area Field Managers, Regional Sales Managers, Special Partners and their respective sales networks. DS Management is ideal for companies engaged in the sales of FMCG, food, beverages, alcohol, tobacco products, cosmetics, pharmaceuticals, confectionery products, etc.
The philosophy behind DS Management is to improve service at sale points, while also entirely meeting client and customer needs. In order to achieve this, it is necessary to further acquire skills, knowledge and new behaviours that will radically change the services rendered at the specific sale points.
By using the already acquired knowledge of the people in this market and enhancing it with contemporary methodologies and tools, we systematically cultivate new behaviors, guiding them step- by-step, from training to implementation. The driving principle in this entire process is the culture, the procedures and the information technology systems of those companies entrusting DS Management. The program's success is based on six recurring actions, which are repeated until the desired results are reached.
Consistency in the implementation and assessment of the program is a crucial factor in long-term gradual change and improvement of practices in this specific market.
Train The Trainer – 3Ts
The 3Ts approach is a practical guide to organizing, implementing and assessing training activities for adults. The program is addressed to:
Those who are about to become engaged in the training of adults, providing them with the necessary skills and knowledge to design and implement a specific training program
Experienced trainers interested in updated the design and organization of their existing program
The goal is to provide trainers with the skills, knowledge and behaviors necessary to:
Assess participants' training needs
Establish clear and effective training objectives
Design training modules catering to the needs of participants
Apply the theoretical approaches and training tools over the entire course of the training program
Develop ties of trust with the attendees
Asses the implemented training programs
Creatively incorporate all the training techniques and tools for maximum efficiency
All of the above are attained empirically, by using those same training techniques and instruments, which attendees are asked to apply at the end of the program, in designing their own training program.